Deploy to Heroku
This tutorial will have you deploying discordgsm to Heroku in minutes.
This guide is only for users who insist on self-hosting the discordgsm bot. Don't even try if you do not have any IT skills because it is time wasting and may make yourself unhappy. Use the public bot instead: Add to Server
Info
Starting November 28th, 2022, free Heroku Dynos, free Heroku Postgres, and free Heroku Data for Redis® will no longer be available.
Learn more
Requirements
Before deployment, you need to prepare the following items.
Get Started
1. Click button to deploy
2. Configure and deploy
Set your app name, and set the Config Vars, and click Deploy. Learn more: Guide: Environment Variables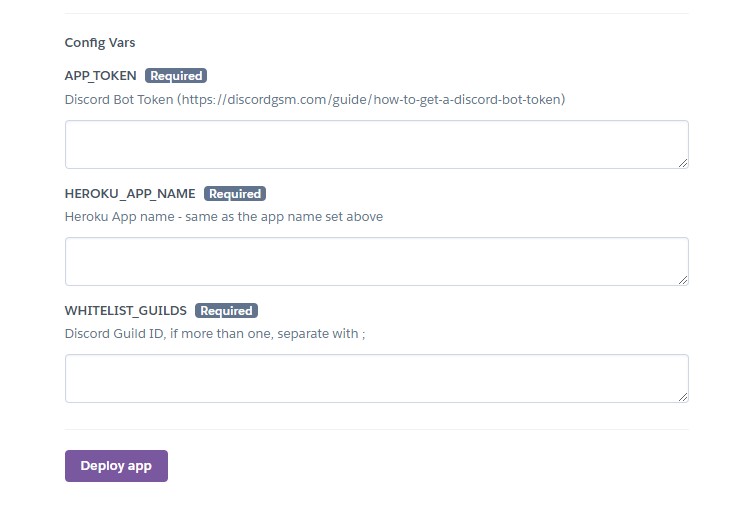 3. Add the bot your server
After the app was successfully deployed. Click View button.

Click Add to Server to add the bot to your server.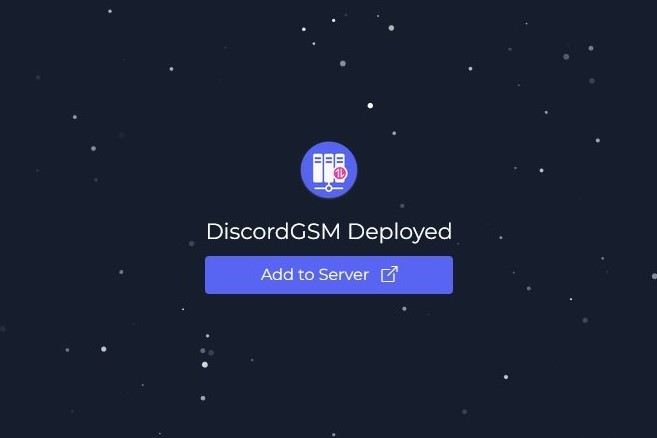 4. Congratulations! 🎉
DiscordGSM has deployed to Heroku.