Deploy on Railway
This tutorial will have you deploying discordgsm to Railway in minutes.
Requirements
Before deployment, you need to prepare the following items.
Railway Account
Github Account
Get Started
1. Click button to deploy
2. Configure and deploy
APP_TOKEN : Discord Bot Token Guide: How to Get a Discord Bot Token
WHITELIST_GUILDS : Discord Guild ID, if more than one, separate with ;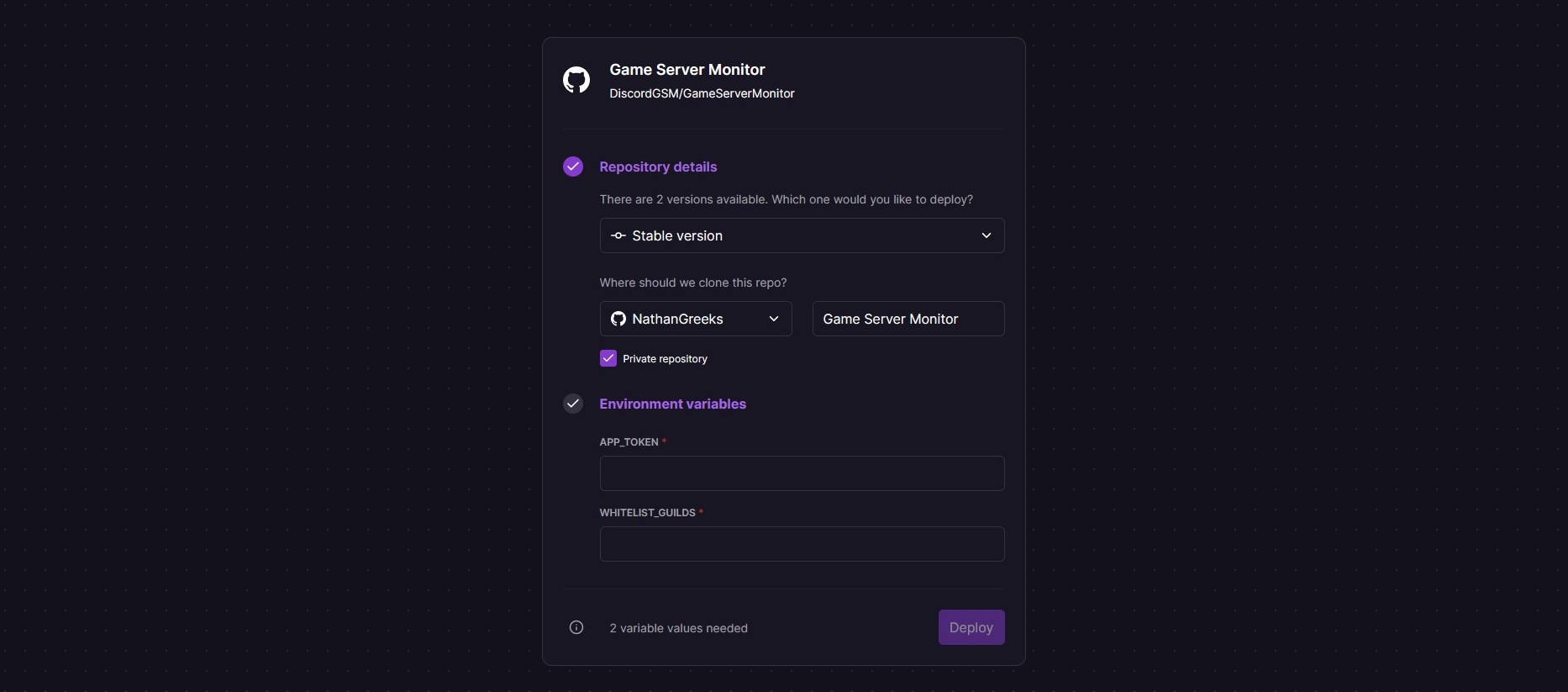 3. Add the bot your server
In Railway, goto Settings and click Generate Domain.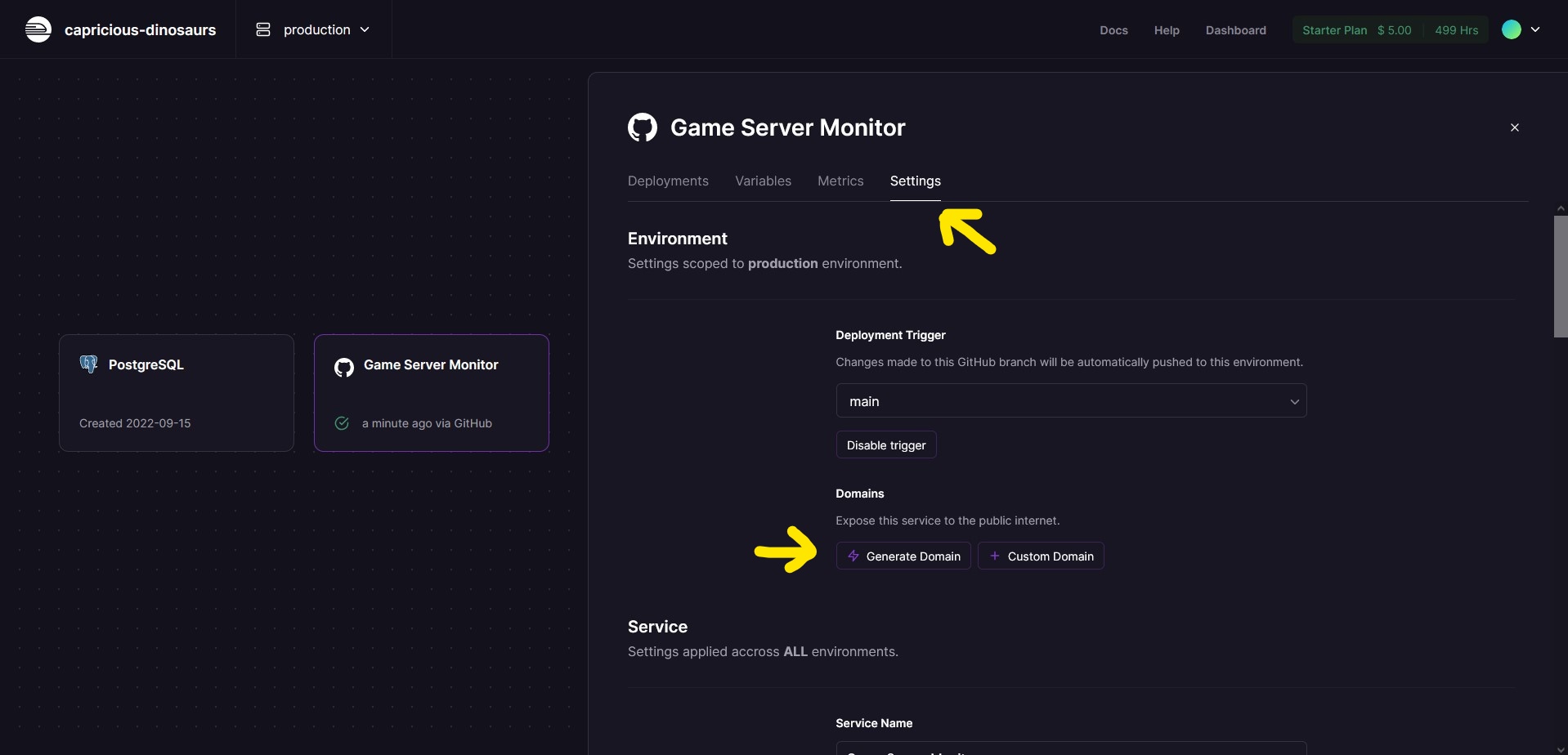 Click the URL.

Click Add to Server to add the bot to your server.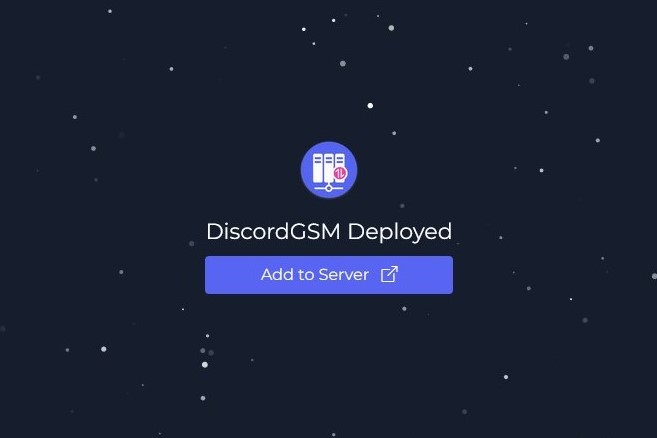 4. Congratulations! 🎉
DiscordGSM has deployed on railway.app.